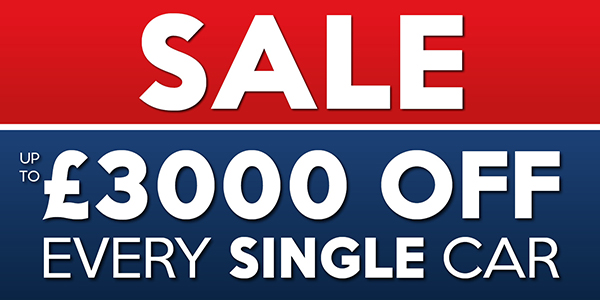 BREAK
Used
FORD FOCUS
Similar to
FORD FOCUS
Daily Specials from our Dealers
Visit one of our Car Supermarkets today
Merthyr Tydfil
Pant Industrial Estate
Pontsarn Road
Merthyr Tydfil
CF48 2TN

Don't take our word for it
Take a look at our Trustpilot reviews to see what our customers have said about their experience
Cheap Used Ford Focus at The Trade Centre Wales – Rated 4.7/5 on TrustPilot
Manufactured by the Ford Motor Company their excellent handling for everyday cars continues with the Focus; it's agile and has excellent body control. The Ford Focus guarantees you the same sharp steering and smooth driving experience that the car is known for. One thing that makes the Ford Focus such a popular car is its variety of models. The Studio and Edge are practical and reliable choices for drivers looking for a great family car at an affordable price. Another factor that continually draws people to Focuses are their widely renowned low running costs. There's a Focus to suit every type of driver, whether you need an economic runaround for the kids or a vehicle for commuting. Driving a new or used Focus therefore feels like driving a car from a more luxurious, high-end manufacturer.
As a family-run business, The Trade Centre Wales prides itself on providing the highest quality used cars at the very best value. We sell over 40,000 used cars every year, with the added convenience of being able to drive away your perfect car in just one hour.
Every single car undergoes a thorough 99-point vehicle safety inspection, full valet and pre-handover check, so you can trust that your new car will leave the showroom in prime condition. Furthermore, our dedicated customer service centres are open six days a week to ensure that we are always on hand for any post-sale queries or advice.
With used cars available from as little as £20 a week, with only £99 or your old car as deposit, we make upgrading your car easy. Each of our outlets has a dedicated car finance team, we arrange car finance for over 1000 customers every single week and we can tailor-make a deal to suit your budget, including paying off any current finance that you may have on the car that you are trading in. Why not save time and pre-arrange your car finance in just 60 seconds?
We hope that you will pay our car supermarket a visit soon and let us count you amongst the thousands of loyal customers that never buy their car anywhere else!