How to make your fuel go further?
Monday 13th August 2018
In recent months, petrol prices have risen which has left drivers feeling concerned and uncertain over driving costs.
The apt solution for this would be to use public transport, walk and cycle more or ultimately, use cars less. Additionally, each of these options is also beneficial for the environment.
However, realistically your car provides you with the freedom to get anywhere on your own time.
So, The Trade Centre has come up with a few tips for you to follow…
Compare & Gain
With petrol prices fluctuating continuously, it's difficult to judge, even in your local area, which petrol station to visit to get the cheapest price. According to the RAC, as of August 1st, the average prices for unleaded petrol is 128.8p per litre and diesel is 131.85p.
Use Waze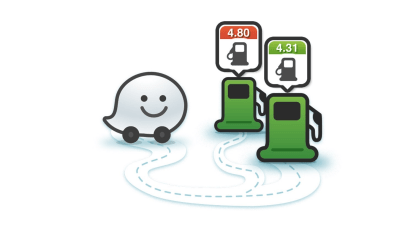 A free user-supported navigation app for iPhone and Android.
Its superb route planning on accident alerts, roadworks, camera locations and lots of either information leads to a more efficient driving journey.
The app isn't also just for route planning – it offers an insight into the cheapest priced fuel wherever you are.
You may think you're only saving pennies but in a long journey, you could save £2-3 on a 50-litre fill-up.
Do Your Homework
Price comparisons websites are a key tool in finding cheaper fuel.
Confused.com gives drivers the perfect opportunity to search a dedicated cheapest fuel price finder near you.
Pop in your postcode chose which fuel you use and the website will generate the cheapest fuel price closest to you.
Another handy website is petrolprices.com. Similarly, to Confused.com, you insert your postcode, however, Petrol Prices allows you to see the stations on a map within the radius.
Petrol Station Loyalty Cards
Petrol Station loyalty cards, which can help you save on the cost of filling up, even if you don't see it straight away.
For instance, Texaco offers the Star Rewards scheme and Shell provides the Free Drivers club card-as with a welcome gift, Shell gives new customers 50 bonus points for signing up.
General Rule…
In case you are not aware, commonly, supermarket filling stations are cheaper than branded stations like Shell and BP.
So, if you are uncertain or confused about where to get your petrol whilst travelling or commuting – a supermarket is your safest option.
Make Your Car More Fuel Efficient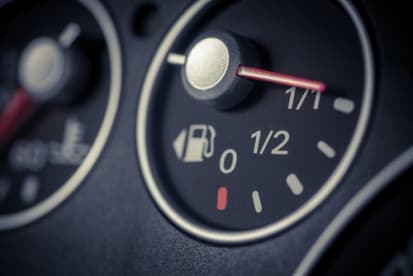 The AA and RAC have both agreed that these general rules will aid your fuel efficiency:
Firstly, declutter your vehicle- the lighter your car is, the less effort it needs to accelerate. So, remove all junk from your boot ASAP.
Turn off air-con at lower speeds! In the heat we have been experiencing, the thought of this sounds unbearable, but the fuel efficiency could be up to 10%.
Importantly, keep your tyres inflated. Lower tyre pressure increases the drag on a car hence, the car will need more fuel.
Make Your Driving More Efficient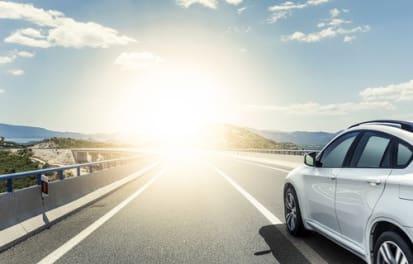 Follow these fundamental rules and your driving could certainly impact the efficiency of your fuel.
The accelerator is a money pump. If you accelerate without over-revving, this will reduce fuel consumption.
The brake is a money burner. This may not be breaking news for some, but when you press the brake you are effectively converting the energy you've paid to put the car onto heat. A slower style of braking will improve your efficiency.
This leads to your road position…
All tips on driving require you to be alert and conscious of your road positioning. Efficient driving is safer driving.